We all pay plenty of attention to our lawns in the summer, there are always products on sale to do the job. However, when the sun sets early and the temperature drops, it might need a different touch. Let's look at some gardening tips to help you this winter.
Don't Overfeed
Generally speaking, you should be giving your lawn its final feed in late autumn, October time. This is to make sure it's prepared for the temperature to decrease and keep it healthy. This will benefit the roots underneath and aid its ability to look after itself. Using feed throughout winter could have an adverse effect and damage the grass.
No More Tilling
During winter, your grass will not have the ability to heal and regrow from grass treatments such as tilling. Save manual care like this for the autumn months when your lawn has got plenty of strength.
Increase The Cut Height
If you need to cut your grass during winter, you can still do this. When using your mower, adjust it so that it only takes the top off as cutting it too low will damage your lawn. During winter months the ground is more saturated, and it could easily churn and damage the grass.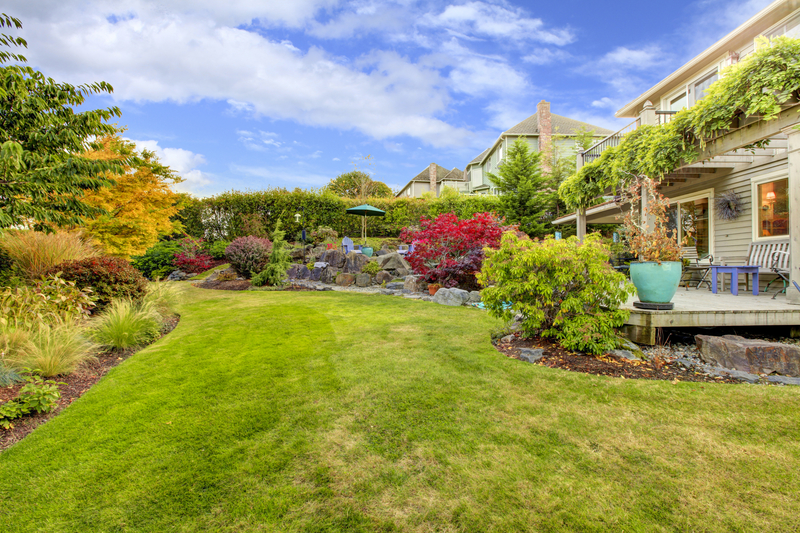 Get Those Leaves Up
Whether you use the leaf blower or the rake, be sure to get up any leaves that have fallen at the end of Autumn. Whilst it may sometimes look appealing, fallen leaves stop air flowing to the grass which prevents it from growing and staying healthy. Get a hold of some big black sacks from your DIY store and get picking!
Pick the Weeds
In winter, lawns retain more moisture. Moisture allows those tough weeds to fight their way to the surface. Be ready for them by making a regular trip around the garden and picking them out as they can take away valuable nutrients from your lawn.
Lawn Care Tips for Winter
Lawn maintenance in winter can be tricky, so consider the help of a professional gardener for garden maintenance. Many gardeners love to help in winter as it's an extra source of income. Although some will only work throughout the summer, many will do tree felling through the winter.
Not only is having a gardener good for winter overall, but it's also consistent. Paying a gardener to attend once a fortnight can give your lawn the attention it needs consistently. They will be able to make sure any leaves are cleared and keep your lawn at a good height.
If you are unable to look after your garden yourself through the winter for physical reasons, this can be another reason to get a gardener. Some gardens are difficult to get around in slippery conditions so always get help if you can't manage on your own.
Be sure to check out your local gardening specialist. If you are unsure who to use, consider having a look at us, Kite Landscapes. We offer winter gardening services to help transform your garden if it needs some sprucing up. And can offer decking installation, outdoor flooring, and much more. Get in contact with us today on 01344 886 331 or visit our contact page.