Garden design, when broken down to basics, is how you would like to arrange your plants, decking and all other garden ornaments within your garden. When landscapes are tiered, patterns and designs are achieved where the outcome often reflects the gardener's organisational design and pattern dexterity. The benefits of tiered garden designs are not only limited to beauty as presented through art and design, but also have scientific benefits to humans, insects and soil.
Attracting Visitors
Naturally, beauty exposes itself, and the first thing to strike the mind when you approach a well-manicured landscape is the mixture of floral displays that captures various flowery shades set within the garden. This allows someone to stand a better chance at attracting visitors as the plant life incorporated within the landscape design offers refreshing air and beautiful views.
Tiered home gardening is more personalised than just mixing a bunch of flowers together. It allows room for someone to display their creativity and presentational skills in the form of garden design. With a wide range of patterns, styles and designs; creators can pull from a range of different sources to create the unique garden that they desire.
Other benefits of tiered garden design are due to the amount of greenery implemented within the premises, allowing for the feeling of fresh air which creates a stress-free zone. The different scents from plants implemented can help anyone unwind.
Terraces
Some tiered garden designs take advantage of terraces in a step like display. With terraces built and flowers planted into the landscape, the effect of soil erosion is reduced tremendously. Besides increased plant coverage, whether flowers or vegetables are planted within a garden, the tiered garden design presents your creative vision in an interesting way. With regard to benefits to the soil, landscape gardening enhances soil quality by improving its structure.
For All Garden Sizes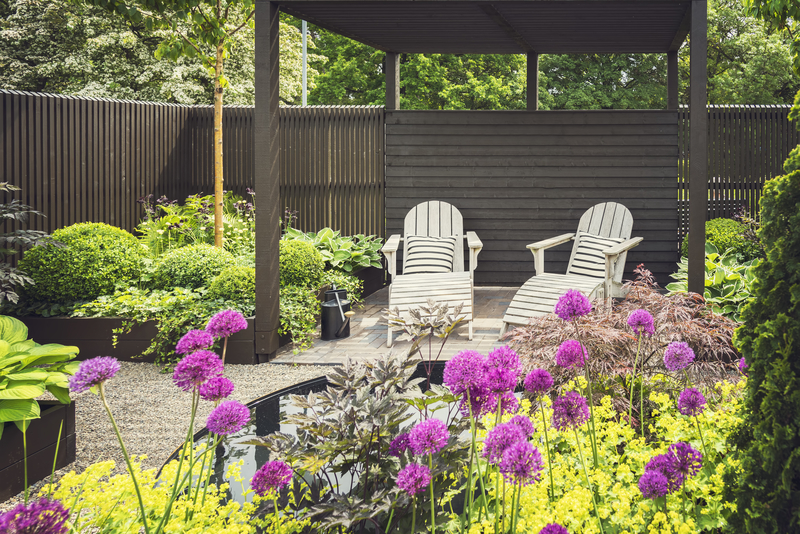 A keen gardener set on transforming any space within a homestead into useful application looks no further than tiered gardening.
Regardless of the size of the garden or topological challenge, landscape gardening can find a way in which to incorporate this style of landscape design. This argument stems from the fact that tiered gardening can be done in containers, in layered compartments or it may just take a special arrangement of stones in areas where plants cannot grow. Ideally, with landscaping, no piece of land within a homestead can be rendered useless.
All in all, tiered gardening is an existential culture that projects human creativity as it depicts beauty through landscaping. In the process, scientific benefits that border on soil structure, mind development as well as a refreshed environment stand to be reaped.
We hope that you find the information presented useful. If you would like to contact us about any of our services then feel free to use our online form.