More and more people are having artificial grass laid in their gardens. There are plenty of great reasons for this! One reason is an artificial garden won't need nearly as much looking after as a full grass lawn. There's no need for you to cut or trim an artificial lawn. This means that the grass fibres you install will last years and years without you ever having to bring out a mower or a pair of clippers.
A roll of grass is not only easy to set up – it's very easy to maintain!
That being said, there are also plenty of questions people ask when it comes to artificial grass. For example, how do you actually look after a faux lawn? Do you need to keep it clean and tidy? Do you need to give it a wipe down? Above all – and this might sound a bit strange – can you hoover artificial grass, or vacuum it regularly?
Artificial Grass Maintenance
Yes – as you can imagine, artificial grass can build up a lot of dirt and debris. Just the same as any natural lawn might, in fact! Therefore, it's probably really tempting to take your household hoover to it to keep it looking great. However, you should never take a hoover to your artificial grass or grass fibres.
Vacuums that you can use inside the home are often very intense in terms of suction. They are probably more powerful than you give them credit for! Imagine what could happen to your lawn if you take a hoover to it. You could start sucking grass fibres out of the ground or potentially ruin the strands of grass. To avoid damaging your artificial grass, you should always make sure to take an alternative approach to keeping your artificial grass clean:
Brush Instead
If you want to keep your artificial grass looking spectacular, you're going to need to start cleaning it up by hand. This means investing in a tough brush, for example. You can easily brush dirt, debris, and leaves clean and clear of your lawn without it causing any damage. This is great news for anyone who might otherwise struggle to keep their grass looking clean.
What you can also use, of course, is a leaf blower. Leaf blowers and garden vacuums are built for this purpose. That means you can use them to clear away leaves and dirt as you wish, without fear of anything getting damaged along the way. It might be well worth the investment!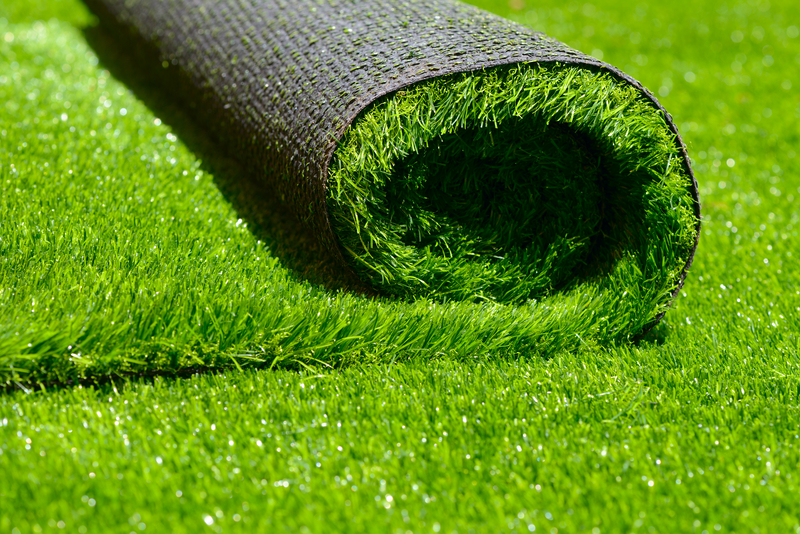 Get specialist equipment
So – can you hoover artificial grass? Only with a specialist vacuum! If you use a household vacuum cleaner, you are going to risk doing some serious damage to the artificial grass. Instead, get some garden kit in the form of a leaf blower or garden vacuum.
We hope that our blog has helped you to keep your artificial grass clean and looking brand new. If you have any questions please don't hesitate to call us on 01344 886 331 or alternatively head over to our contact page to fill in the online enquiry form and one of our friendly team will get back to you as soon as possible.