Per government guidelines, we're allowed to meet friends and family in a garden other than our own! Although we still have to socially distance at least it allows us to visit other friends and family and enjoy some quality time with them in the garden. This may mean that you have people on their way to your garden, and if that's the case you will likely want to have your garden in tip-top condition. Decking looks great and offers some very nice social benefits which include:
Creating a great surface for your guests to walk on, and if you have a particularly comfortable decking design, a nice surface for your guests to sit or lay on!
Decking can help create an incredible ambience perfect for these warm and bright summer evenings.
Decking can help hide areas you may prefer your guests to not see such as drains and inspection covers.
You might not have thought of how decking adds to garden design. It can make such a difference to the overall look of a home and its garden. But one decking design is not the same as another, so you will need to find one that suits your garden.
So what types of decking do you have to choose from? Let's explore some decking design ideas:
Cedar Decking
Cedar is a nice, durable wood which is resistant to rot and decay as well as insect attacks. Another benefit is that it resists moisture absorption. Cedar decking tends to be long-lasting and requires less maintenance than some of the other options.
Composite Decking
Perhaps one of the most attractive reasons for choosing this form of decking is that it's environmentally friendly. Another good point about composite decking is its versatility. It has many different styles, meaning it can look great in more types of gardens. It's also a very low maintenance form of decking.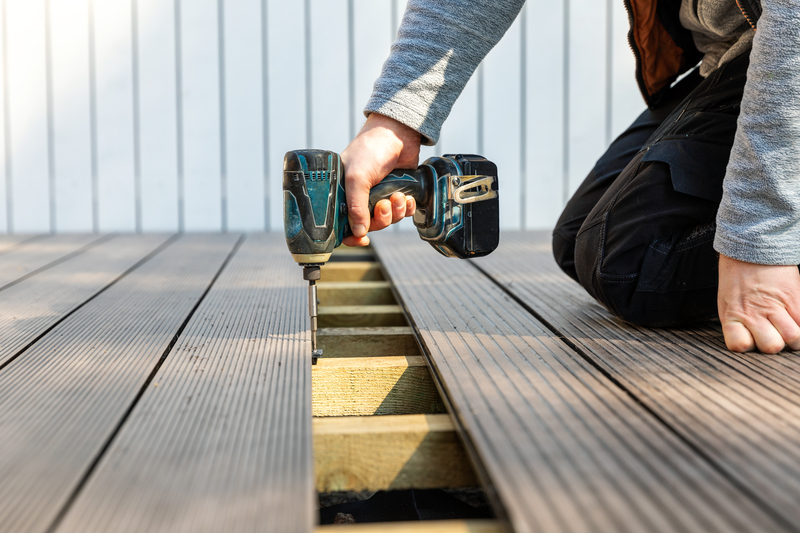 Ipe
Here is your main reason for selecting Ipe as your decking choice: its durability (in fact people call it 'ironwood'!) If you have a garden where you expect a lot of foot traffic to be going up and down your decking, Ipe could be your best bet. It has a nice premium look to it too.
Vinyl Decking
Some people may confuse composite with vinyl decking but there are differences. For example, vinyl decking has quite a different look and will provide a different style for your decking design. Whereas, while composite decking closely resembles wood, vinyl may look a little more 'plastic'. You may think that it's a type of decking that will not last as long as some of the other options but many manufacturers often guarantee it will last for 20 years.
Hopefully soon, you can enjoy your new fully decked out garden with friends and family in no time! To find out more unique decking design ideas, get in touch today:
Contact Us Today
Give us a call on 07860 231 389 or please feel free to fill in the enquiry form on our contact page today.