Are you thinking of giving your garden a little bit of a makeover in 2021? Once the winter's been and gone, we could hardly blame you if you wanted to do a bit of a spring clean. But it might be an even better idea to simply upgrade your outdoor space altogether!
Therefore, now might be a great time to start looking at the decking trends likely to start becoming popular as 2021 pulls into view.
What might decking have in store for us over the next 12 months? Is styled decking going to take on a whole new form? What about decking lighting? Let's explore a quick round-up of looks and styles that are going to be massive trends heading into the New Year.
Deck Lighting is a Must
Ok – so, let's start with deck lighting. Installing spotlights in your decking is nothing new, but it's likely to be even more popular in 2021, as more and more people start thinking about hosting garden parties and barbecues again.
2020 has been a strange year for us all, meaning that a lot of us are looking forward to welcoming friends and family back over to our gardens again. Spotlights in your decking will illuminate your outdoor social areas in dark and low light conditions, meaning that if you do want to host people into the wee hours of the morning, you will have more than enough visibility to do so.
Is Coloured Decking 'Out'?
While grey decking has come into its own in the past few years, there is still going to be plenty of room for creative deck installations and designs for the year ahead. For some people, this might mean vivid colours and unique shapes, and for others, it might simply mean setting up something bespoke.
The fact is, 2021 is shaping up to be the year that we all do decking 'our way'. After the year we've all had during 2020, it makes sense that the best trends you can follow for 2021 should be your own! Don't always be so ready to follow the pack when it comes to garden design!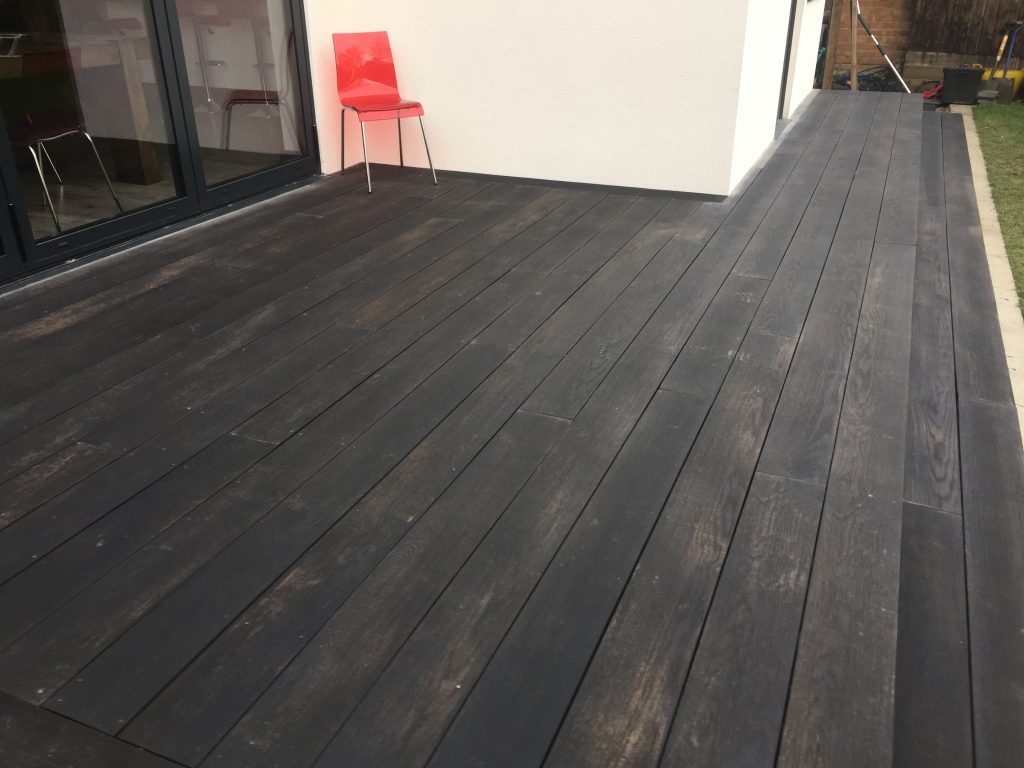 Covered Decking
However, one final styled decking trend we think will become even more popular in the long run will be covered decking. This is where you blend a decking style with an artificial lawn! We think that artificial grass has come a long way since the early days of AstroTurf, meaning that it's now perfectly possible to set up a great-looking, low-maintenance covered deck without having to worry about the aesthetic or the price.
These are some of the garden decking trends we think you'll see in 2021. If you want to transform the outdoor space around your home, give your garden the makeover and TLC it deserves with new decking.
Contact us
If you would like to find out about the garden decking we offer, get in touch today on 01344 886 331 or head over to our contact page for more details.