We've probably never spent as much time in our homes and gardens as we did in 2020. With a global pandemic leading to a lockdown for almost all of us, our homes became our castle, our safe place and our prison (although the food was probably better).
Spending so long looking at the same four walls was only helped by being able to go out into the garden for some respite and fresh air, but I bet it was missing something. The number of people decorating rooms will have gone through the roof, and probably through some walls as well, but the garden is one area where you can really go to town, even when you're locked in.
If you've been looking at your lawn and dreaming of more, staring at that drab patio and imagining something better, then garden decking is going to be a perfect addition to any garden.
The Benefits of Garden Decking
Garden decking, in case you don't know, is an outdoor, wooden flat surface elevated from the ground, usually (but not always) connected to your home. From a solid base of load-bearing timbers, decking boards are placed across them to create a deck on which you can safely add garden furniture, BBQs and dining tables. Decking gives you an incredibly versatile space that you can colour, stain or paint any colour you want and gives your garden a real focal point on which to expand upon. With the right decking design plan, you can transform your garden.
Having a deck, regardless of size, increases the available living space of your home. If you have a patio or folding doors, then decking helps to bring the inside out. Fling open your doors and feel the benefit of expanding the space you and your family can enjoy. Once you get to invite extended family and friends over, then you'll all feel the benefit and can relax in comfort.
Another reason why you should invest in decking is simply because of the natural aesthetic appeal it offers. Wooden decking boards, whether coloured or not, look so much better than slabs of patio flagstones. It will blend much more with the rest of your garden. Because of the versatility of wood, you can stain it to match your window shutters (if you have them), the colours of your doors or the bricks in your home or the grass in the lawn. The possibilities are endless and they'll all look amazing.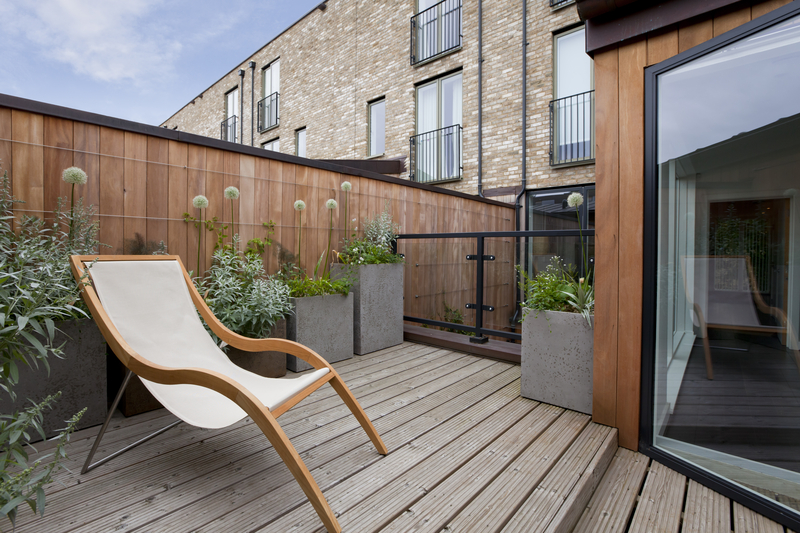 For what decking offers, it's one of the most cost-effective improvements you can make to your home. It's relatively inexpensive to build, increases the value of your home and is one of the most sought-after features that people look for when buying a home. The added space a deck gives you will pay for itself when it comes to selling your home if you ever do. If not, you get to enjoy it for even longer.
Decking is (or should be) made of hardwood, whether it's cypress, redwood or cedar. These types of wood are used because of their resistance to mould, extreme weathers and insects. It's the reason a well-made deck will last for so long. Of course, it's made of natural materials, so it won't be 100% maintenance-free, but if you give it a little time once or twice a year to refresh the protective cover of paint, varnish or stain, you'll feel the benefit of it for a very long time.
To find your perfect garden decking, get in touch with Kite Landscapes today. Give us a call on 01344 886 331 or 07860 231 389 or please feel free to fill in the enquiry form on our contact page today.