It's safe to say that once the cold weather starts rolling in, we are going to be spending less and less time in the garden. However, that doesn't mean you have let things go to seed across the winter months! There are plenty of ways for you to care for your garden so that it looks its best heading into the spring, and so that your plants, grass, and flowers are fully protected in the months to come. After all, frost and snow can seriously damage your greenery!
Here are some great tips for garden care in winter which are well worth remembering in the months to come. Don't let your garden down – even if the warm months are sadly far behind us now!
Consider Bringing Sensitive Plants In
It's well worth looking into which plants and growths are likely to need the most help across the winter months. If you have space inside your home, it is well worth potting or planting some of the more fragile plants in the warm until the weather gets better. Otherwise, you run the risk of your greenery taking a real hit in the months to come.
Prepare for Spring
One of the best winter garden care tips we share with you is that you should generally be thinking about preparing and preserving for spring. There's not that much you will be able to do in terms of growing and planting in winter, so take this time to make sure that your planters, fencing and even your garden tools are ready to go for March.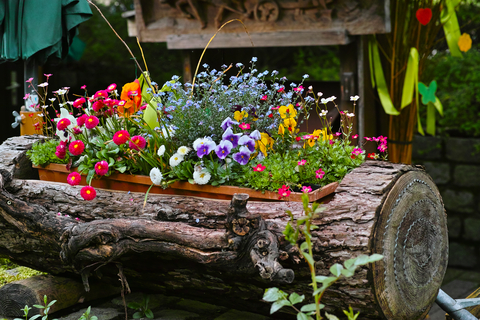 Snow Isn't a Problem – Normally
Those gardeners who spend too much time getting snow off just about everything might actually be wasting their time. While Britain might not normally see too much snow over the winter months, it's good to know what to do should your garden get covered in the white stuff! Snow is actually a great protector for your soil, though if you do see it start to clump up on tree branches, you're going to want to relieve them by knocking it off.
Keep Vigilant
As mentioned, the gardening season is pretty much over and done with by the time the cold weather starts drifting in, but on the whole, you should be keeping the new year in mind. Otherwise, when it comes to March, you might just have a mess of dead plants and greenery which could have been better protected.
Make sure to research the plants and flowers you have in your garden and set time aside to care for them. Ultimately, you're going to need to keep your eyes peeled for any greens which are going to need a bit of extra help surviving the cold snap.
Don't be afraid to strap those wellies on and to dig out the odd fork and spade! There's still plenty you can be doing as the cold months roll on. As a responsible gardener, it makes sense to keep on top of your game.
Get in touch today
If you have any questions or would like our professional advice, please don't hesitate to get in touch with us on 01344 886 331 or head over to our contact page to fill in our online enquiry form.