Landscape gardening is always thought of as something that only occurs in huge manor homes and parks, however, it's perfect for your own home's garden. It's a beautiful expression of the natural landscape in a domestic setting that people can enjoy publicly or privately. It can incorporate trees, a body of water, statues, fountains, and carefully thought-out foliage to create a dramatic look that merges art, science, and nature, and more, all in one place.
The History of Landscape Gardening
Landscape gardening goes right back to the 18th century in France. Popular paintings of the time by artists such as Claude Lorrain depicted huge gardens with lakes, hanging willow trees, bridges, and artistic features.
Back then, a professionally landscaped garden was a sign of opulence and gave landowners a sense of competition.
Landscape Gardening Today
These days, landscape gardening isn't only confined to huge stately home estates and can be done simply to give you a tranquil and attractive garden space. You can incorporate landscape gardening into your own home to make your garden a statement feature.
Having a beautifully landscaped garden has a lot of benefits including giving you somewhere to relax and reflect, a place to entertain and impress guests, and it can even increase the value of your home.
The Types of Landscaping
There are a couple of different forms of landscaping and the type that's right for your garden depends on the size and shape of your garden.
Either way, you might want to make your garden follow a certain theme or pattern. Perhaps it's a Mediterranean theme or an oriental theme, for example, and hiring a landscape gardener can help you design and achieve your perfect outdoor space.
Hard Landscaping
Hard landscaping is the most popular choice for a smaller garden setting. It incorporates all of the practical furniture, patios, and decking that you need to get that perfect entertainment space. Things like hot tubs and BBQ areas could now be considered as landscaping, as they help you adapt your garden so that you can fully enjoy your outdoor space. For an oriental theme, you may choose to add artistic statues or a grey stone patio area and pergola.
Soft Landscaping
Soft landscaping involves using the natural lay of the land in your garden and adding in plants, trees, and natural elements to artfully transform the space. For a Mediterranean theme, this may involve palm trees and tall, grass-like plants which will make a trip to your garden feel like a luxury holiday.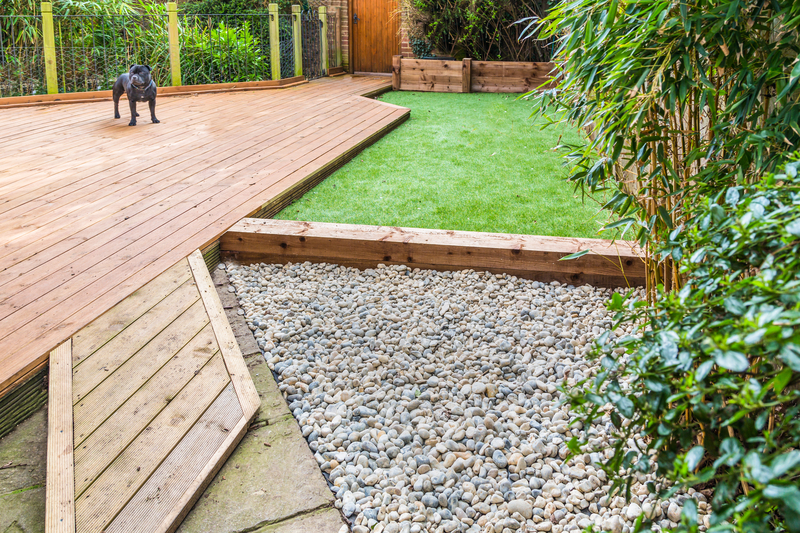 The Benefits of Hiring a Landscape Gardener
● They Have a Wealth Of Experience
Garden landscaping can be a challenge, especially if you're not too sure what you're doing. A contractor has the knowledge and experience to see what will work and what won't with your space.
● Saves Time – Giving You More Time To Enjoy Your Garden
A landscape gardener will draw out the garden plans and measure the space before making any changes. This saves a lot of time later on, as you'll know exactly what your garden will look like in the end.
It also means that you're more likely to do your whole garden overhaul in the one go, saving you a lot of hassle and leaving your garden a mess for longer.
● Save On Costs
Contrary to popular belief, garden landscaping could be cheaper than doing a garden up bit by bit. Typically, people will lay a patio, then save up the money to add a BBQ area, and so on.
However, doing these sections individually will mean you have to hire two sets of contractors and two sets of equipment which consequently might mean that the two sections don't quite gel correctly. Having the whole thing sorted in one go is a higher upfront cost but will likely cost less in the long run as your garden will be perfect without any changes being needed.
● Get a Professional Finish To Your Garden
A landscape gardener guarantees a professional, high-quality outdoor space. Sure, you could do it yourself, but because you're inexperienced, the finish won't be as polished, it will undoubtedly take you longer and there's a chance you won't be satisfied at the end.
If you would like to find out more about garden landscaping services, then get in contact with us at Kite Landscapes and see how we can help you transform your garden into a true feature of your home. Contact us on 01344 886 331 or visit our contact page today.