Good weather is rolling around again, and that means it's time to start thinking about making the most of your garden. Your garden is going to be a fabulous space for entertaining and relaxing in! Why not consider taking on a few of the following tips the next time you head outside to get a bit green-fingered?
Alternatively, if you are looking for garden maintenance services, or a gardener maintenance specialist who can help to transform the way you look after and care for your garden space, we will only be too happy to help!
Water Your Plants at Least Twice a Week
During the warmer seasons, it's always a good idea to set up a watering schedule. In the warmer weather, it's unlikely that you are going to get as much rainfall. Therefore, do always be ready to give your flowers and plants a good sprinkle whenever you can.
However, Don't Water Everything
One top tip all good garden maintenance services will tell you is to avoid watering leaves and flowers directly. This might actually cause more harm than good. Therefore, try and water the soil, making sure that the roots of the plants you care for getting access to water directly and can take on a nice, long drink or two.
Get to the Root of Garden Problems
Sticking with roots, one of the best garden maintenance tips we can offer is that you make sure to uproot weeds as deeply as you can. Unfortunately, pesky weeds and perennials are only going to keep coming back if you give them an inch or two!
Therefore, the best thing you can possibly do is to dig down deep and get those roots pulling up. Otherwise, you're going to be welcoming those choking, ugly pests time and time again. Grab that trowel and get twisting.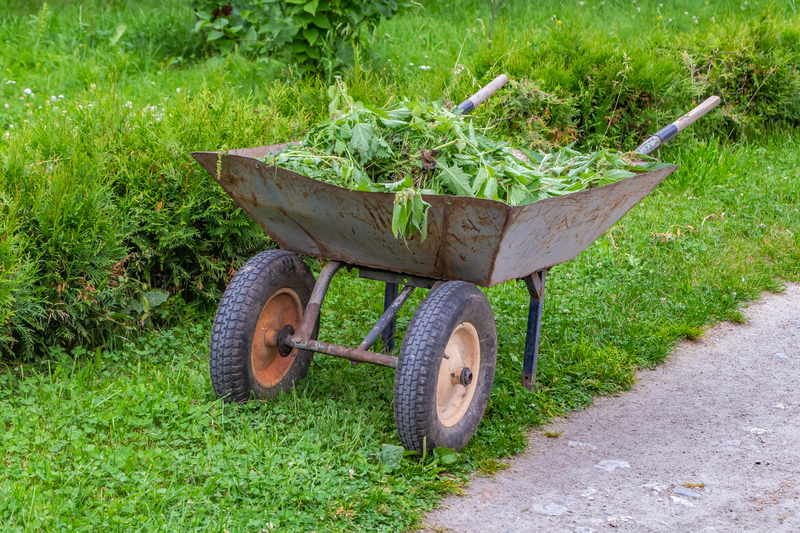 Get Composting
One of the most responsible, sustainable things you can do is make sure that you are disposing of garden and household waste responsibly. Instead of sending everything to landfill, you should make sure to start composting natural waste. This not only helps with garden maintenance in the sense that it carefully and quickly gets rid of any build-up, but it also makes sure you have a great stock of fertiliser useful from season to season.
Get Rid of Unfun Fungi
Fungi and mushrooms are some of the biggest nuisances gardens are likely to face. Therefore, instead of leaving them to fester, you should be ready to get them up and moving as soon as you spot them.
This means setting up a gentle pesticide or spray which will protect your existing plants while killing off anything likely to poison your greenery.
If you need help from garden maintenance services, it's time to get in touch with experts. However, make a great start on your garden with the above tips, and you'll be halfway to cutting through the undergrowth! Gardens take a lot of care and attention – but ultimately, they are always worth it!
Contact Us Today
Give us a call on 01344 886 331 or 07860 231 389 or please feel free to fill in the enquiry form on our contact page today.